The Metaphysical Center of

New Jersey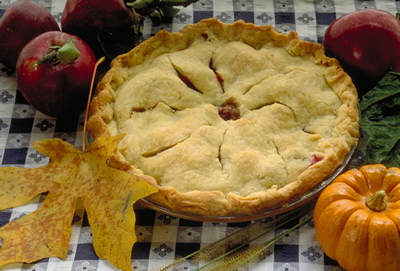 The MCNJ 10th Annual Body, Mind & Spirit Fall Festival
Regency House

Hotel ,
140 Route 23 North
Something for Everyone with
Over 60 Quality Holistic and Metaphysical
Vendors Attending
SEE VENDOR ATTENDEES BELOW

!
Look who's coming!

Soul Portraits by Linda Richichi

Pathways to Healing with Sandy Luciano

Celestial Creations with Theresa Popiolik

Your Divine Self Reiki with Sharon Sillen

Reiki with Eleanor Motichka

Isis Healing Center with Linda A. Russo

Spiritual Life Fellowship with Barbara Toole

isAgenix with Susan Hope Fogel

Dunn Health Enterprises with Bill Dunn

Wishing Well Ministry with Karen Ferreira

Healing is Possible with Jesus Dario

Angel Therapy with Hilda Blair

Juice Plus+ with Nadine Moller

Words of Peace, Global with Denise L. Jackson

Hypnotherapist utilizing Ti Caine's FutureVisioning-

Valerie Lemme

S.Q. Wellness with Donna Marie Pisko

Nutritional Products/Soy Candles with Tim O'Reilly

Harmony Within Massage Therapy with Jaime Bachrach

Diamond Light Heart Harmony -Past Life Readings

C Prime with Vickie Eaton

Pranic Healing with Kathy Tom, LCSW

Mystical World with Sara Spano

Wellness Simplified with Diane Freeman

American Eagle Crystals with John Logan

Healing Art by Evelyn Brooks

Mickey's Angels by Micky Meinecke-Perez

Taste of Dawn Nutritional Store

Modern Mystery School with Lorraine Henrich

Trust Feng Shui with Deanna Trust

Astro Depot with Sheryl Simon

Express Success with Joy Pedersen

Angel Wands by Debbie Cocchio

Zero Point

Wellnessl with Ted Petrochko

Lighthouse Antiques with Peter Jarvis

Divine Inspirations Book Store with Gloria Brown

Juice Plus+ with Wendy J. Preis,

CH

, ATP

EnSofic Ray Research Institute with Sue Ananian

Only Green with Joe Dunne

Crystal Elements with Andrew Kressel

Reiki/Crystal Healing with Debbie Ciccaroni

Blue Sky Red Earth Tribal Arts with Stella Evans

Jucunda Healing with Candy Miller

The Open Lotus with Dianne Howe

Star Pathz with June Crane

JLR Wellness with Pattie Reigle

Flower Essence with Susan Body

Energy Rejuvenation with Bente Hansen

Mind Body Practitioner, Nicole Henry




Unless otherwise
noted, all events

Ramapo College

, Anisfield School of Business, Lecture Hall 135,

Mahwah, NJ

from

7:30 - 10:00 PM

**Sun. Nov. 27**

The MCNJ 10th Annual Fall Festival at the

Regency House Hotel, 140 Rute

23 N., Pompton Plains, NJ

Sat. December 10

Panel Discussion: Festivals of Light

with Jon Mundy PhD. and MCNJ Director Harriet Wagniere

Soul Power with Jim Gatto

Quick Links...



and save $2.00 on the $10 admission to the MCNJ Body, Mind & Spirit 2011 Fall Festival

sponsored by the Metaphysical Center of New Jersey.




Sunday, November 27th, 10 am

to 5 pm

Regency House Hotel

140 Route 23 North

For more information about the Fall Festival and Vendor opportunities